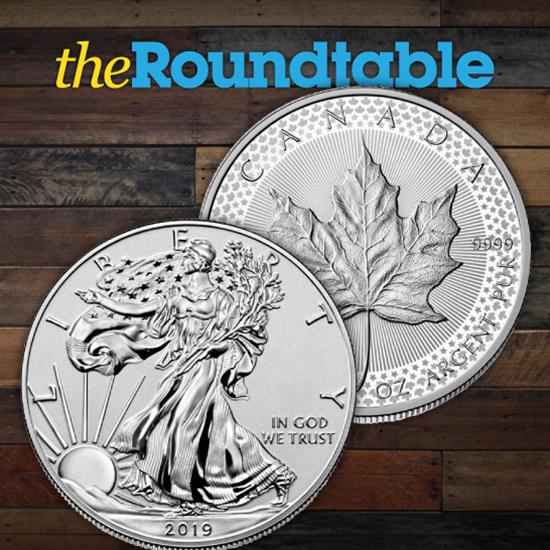 We smell a hit in the air and it has to do with the United States Mint's newly released set today. The coin hobby has once again been flipped on its head as a number of firsts has made its intended impact on collectors far and wide.
What are we talking about you ask? The 2019 Pride of Two Nations limited edition two-coin set that brings together the U.S. Mint and the Royal Canadian Mint for the first time ever.
Available today, the set has a limited mintage of 100,000 and is expected to quickly sell out. The set is to commemorate the United States' and Canada's nationhood as said by the Mint in addition to celebrating ours and our neighbors up north's rich history and close relationship.
Included in the set is a one-ounce American Silver Eagle with an enhanced reverse proof finish. We repeat an ENHANCED REVERSE PROOF FINISH. If you are thinking that has never been done before, you would be right! It will also include a one-ounce Royal Canadian Mint Silver Maple Leaf Coin with its first ever modified proof finish. The Certificate of Authenticity is also to be a first of its kind as well as it will be the first bilingual (English and French) certificate produced by the United States Mint. The sets will be minted at the U.S. Mint's facility at West Point as well as the Ottawa Mint in Canada.
Stay tuned for certified options as this first ever limited edition set is about to make a BIG summer splash in numismatics!