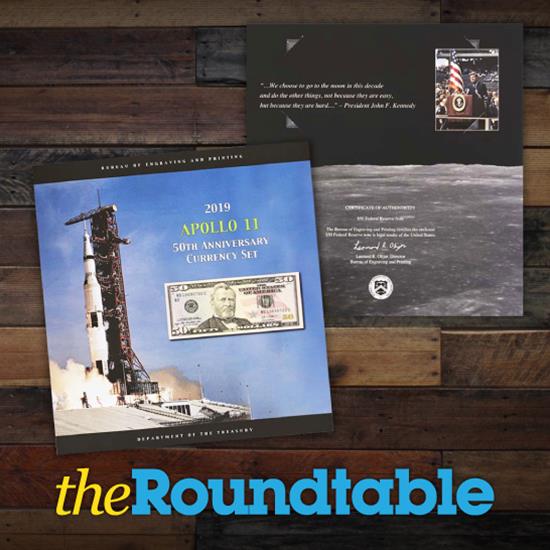 With continued efforts and in anticipation of the 50th Anniversary of the Apollo 11 mission, the United States Mint, in conjunction with the Bureau of Engraving and Printing, is set to release a 2019 Apollo 11 50th Anniversary Currency Set on July 16th.
Celebrating the moon landing and that giant first leap for mankind, the set will feature a Series 2013 $50 note with a serial number that begins with "1969" in recognition of the historical event that took place 50 years ago on July 20, 1969. It will also include an engraved representation of the well-known "Buzz Aldrin on the Moon" photograph that was also taken on that special day. The reflection in Aldrin's visor will be embossed and the currency note as a whole will be protected by a clear sleeve. The engraved print will feature a number matching the last four digits of the serial number on the $50 note in a limited edition fashion. Everything will arrive in a presentation folder.
Produced at both the Washington, D.C. and Fort Worth, Texas, production facilities, the household limit will begin at 10 and the total mintage limit will consist of 6,000 for the world.