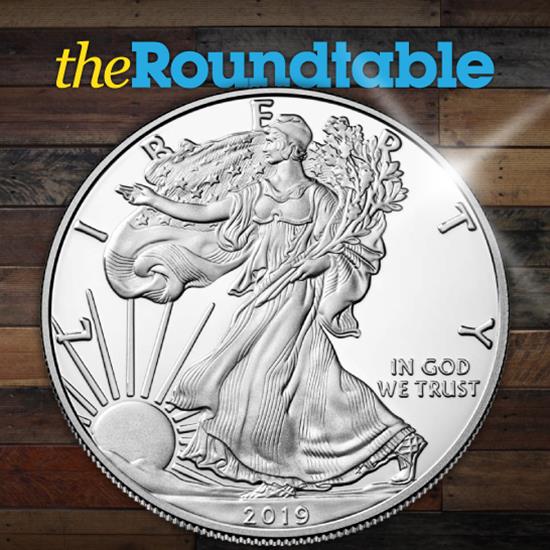 Last year in 2018, the United States Mint decided to do yet another special release that shook up the coin world in August. While not being the first of the San Francisco minted Proof American Silver Eagles to have been produced (1986-1992), it was the first to be released in addition to the already produced West Point American Silver Eagle from January. It was also encased in a dark blue box characterized as Original Government Packaging and doted the San Francisco designation.
In continuance of this additional Proof American Eagle from San Francisco, the Mint is now set to release the one troy ounce .999 fine silver Proof 2019-S Eagle for the second year in a row tomorrow at noon EST.
The Adolph A. Weinman design features a full-length Lady Liberty in stride while holding branches of laurel and oak in her left hand on the obverse. Her right hand is pointed outward as an extension of peace as she is surrounded by the American Flag. The reverse features a heraldic eagle and shield while it's right talon holds an olive branch and his left holds arrows. There are 13 stars above the eagle to represent the original 13 colonies as the 'S' mintmark lies on the bottom left of the $1 face value coin backed by the United States government.