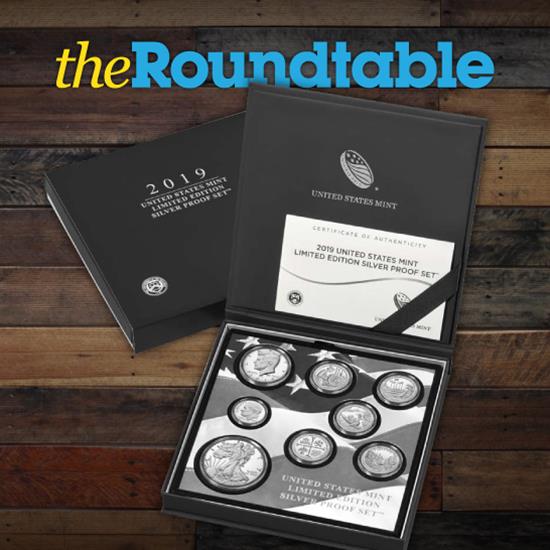 Thursday, October 17th. Mark your calendars everyone because it is going to be yet another first for the United States Mint.
We all know how popular the Limited Edition Silver Proof Sets have gotten in the last couple of years. Why? Well, it all started with the 2017 set in which the Mint released a San Francisco Proof American Silver Eagle limited to 125,000. You could only obtain this never before limited silver Eagle in two sets: the Limited Edition Silver Proof Set and the Congratulations Set. Ever since that set in 2017, the Limited Edition sets, before it and after it, have become a popular collector's item.
The aforementioned date to mark on your calendar is for the next set to be released in the form of the 2019 United States Mint Limited Edition Silver Proof Set. But wait, what is the first-ever part we mentioned? It will be the first time that all eight coins will be struck in 99.9 percent fine silver. The set was put in motion because of and will follow the first-ever .999 fine silver coins that were also from the 2019 Silver Proof Set in OGP that was released earlier this year.
Included in the set like always is a collector version of an American Eagle One-Ounce Silver Proof containing the "S" mintmark, a Kennedy half dollar, a Roosevelt dime, and five quarters from the America the Beautiful Quarters Program. The complete set will arrive in the traditional black and silver Original Government Packaging that houses all eight coins in addition to arriving with a Certificate of Authenticity.
The mintage and household limits are not determined but the product limit is set at 50,000.