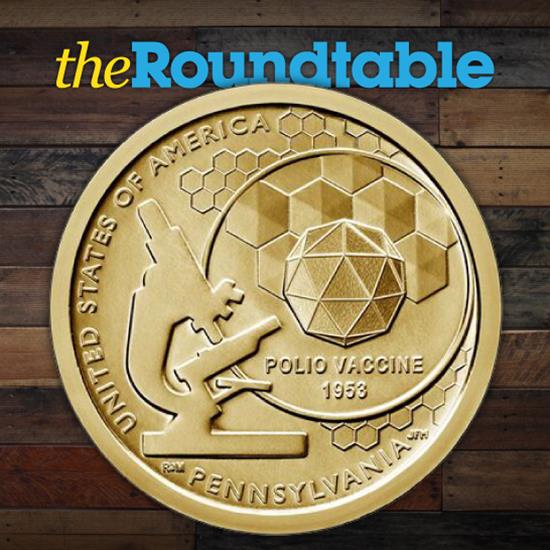 The American Innovation $1 Coins are rolling out and now it is time for the second of the Philadelphia and Denver minted versions to be released. Up next? Pennsylvania! The second issue will be continuing the release of a multi-year series that will honor innovation and innovators with $1 coins from each State, District of Columbia, Puerto Rico, Guam, America Samoa, U.S. Virgin Islands, and the Northern Mariana Islands.
Being released in rolls and bags in an uncirculated finish from the Philadelphia and Denver mints, the Pennsylvania design features the polio vaccine development by Dr. Jonas Salk and his team at the University of Pittsburgh. In the 1950s, polio was a horrific disease that affected children and young adults as it left many paralyzed and never able to walk again.
The reverse of the second of four designs this year recognizes the creation of the preventive vaccine for polio as it depicts "an artist's conception of the poliovirus at three different levels of magnification" that represents the research conducted. The inscriptions detailed on the coin feature the words "UNITED STATES OF AMERICA," "POLIO VACCINE," "1953," and "PENNSYLVANIA." The obverse design features the representation of the Statue of Liberty that has been seen on 2018's introductory coins in addition to the already released versions of the 2019 $1 coins.