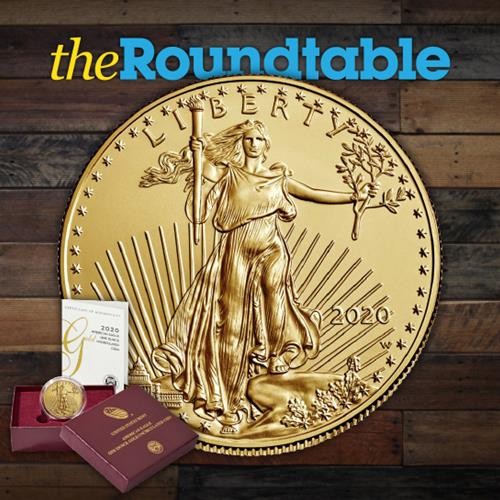 The last of the annual design for the American Eagle One Ounce Gold Uncirculated Coin is here! Tomorrow, November 19th, is your chance to complete this collection after 35 years!
The classic design struck in 22-karat gold features Augustus Saint-Gaudens' depiction of Liberty as she is seen in her full-length figure on the obverse. With flowing hair and a torch in her right hand, there is also an olive branch in her left hand representing the extension of peace. The reverse of the design features a male eagle carrying an olive branch above a nest filled with eaglets and their mother.
Struck at West Point, the $50 denomination, one-ounce gold coin will come displayed in a burgundy presentation case and accompanied by a Certificate of Authenticity. The United States Mint has limited the mintage of these coins to just 7,000 with a household limit of one.
Only time will tell how this Uncirculated Gold Coin will fair for a couple of reasons. Timing is surely a key point for collectors as it appears to be smack dab in the middle of a bunch of high ticket, highly anticipated items also releasing around this time. One also has to think about how low the mintage is right off the bat. While it may be set from sales in recent years, it is important to factor in that this is the last of the design. One might be inclined to keep this one in the back of the mind until results make themselves more clear in the future.