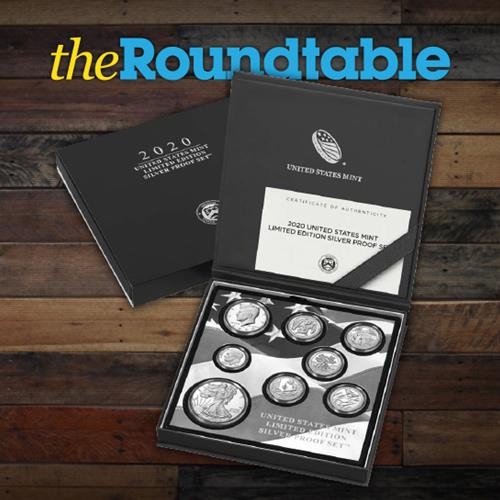 The United States Mint has just a few more releases to round out the 2020 Production Schedule. A rocky one it has been, they seemingly made their way back amid all the problems they faced and are still facing during the COVID-19 pandemic. However, one of the most anticipated ones for the end of the year has been the 2020 Limited Edition Silver Proof Set in Original Government Packaging.
Set for release tomorrow at noon, December 10th, the eight-coin Proof set will be struck in 99.9% fine silver. The American Silver Eagle will be featured bearing the 'S' mintmark representing the San Francisco Mint and depicting the classic Walking Liberty design inspired by Adolph A. Weinman. The set will also include the Kennedy half dollar and the Roosevelt dime in addition to the five America the Beautiful quarter releases this year for 2020. The designs honor the following:
National Park of American Samoa
Weir Farm National Historic Site in Connecticut
Salt River Bay National Park and Ecological Preserve in the U.S. Virgin Islands
Marsh-Billings-Rockefeller National Historical Park in Vermont
Tallgrass Prairie National Preserve in Kansas
The set will have a limited mintage of just 50,000 which coincides with previous mintages for sets in the past. The initial household limit will be just two and the set will retail at $201.
Source: United States Mint