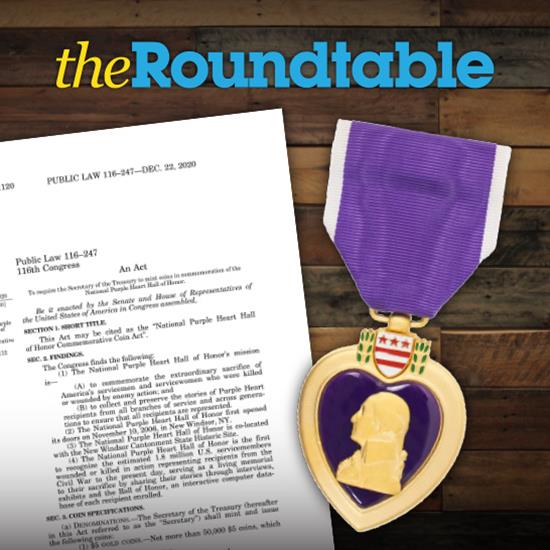 Legislation that was introduced in March of 2019 to the House of Representatives has now been signed into law by President Trump as of December 22nd, according to Coin World.
H.R. 1830 was proposed by Representative Sean Maloney, D-N.Y., on March 18, 2019, and the Senate approved it on November 16th, 2020. The legislation looks to honor the National Purple Heart Hall of Honor with a proposed three-coin commemorative series in 2022. The bill was passed upon reconsideration of an amendment changing the surcharge recipient on December 2, 2020.
The new law will require the production of $5 gold coins in both Proof and Uncirculated conditions with mintages up to 50,000. It also proposes that 400,000 Proof and Uncirculated versions of silver dollars and 750,000 Proof and Uncirculated copper-nickel clad half dollars be minted and released. A surcharge of $35 for the gold coins, $10 for the silver dollars, and $5 for the clad half dollars are proposed to be paid to the National Purple Heart Hall of Honor, Inc., as they continue their mission including capital improvements. The Hall of Honor is located in New Windsor, New York.
Source: Coin World