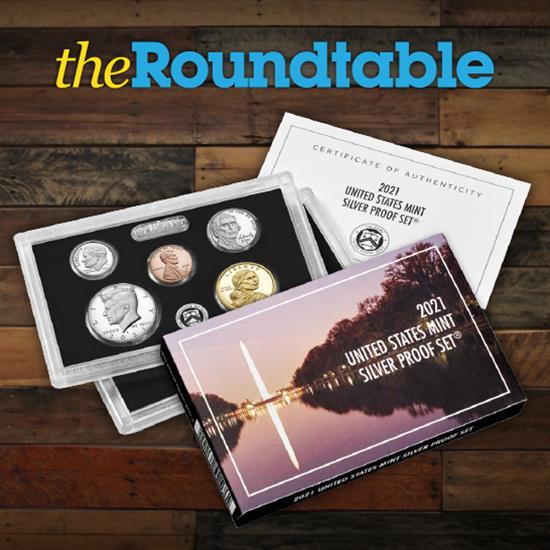 We are on the eve of yet another annual set release from the United States Mint and perhaps one of the more popular ones. Tomorrow, the Mint will release the 2021 Silver Proof Set from San Francisco.
Featuring just seven coins due to the America the Beautiful Quarters program coming to an end earlier in the year, the set will have two clear plastic lenses encompassing two quarters, a dime, penny, nickel, half dollar, and dollar featuring the 'S' mintmark. It will be accompanied by a Certificate of Authenticity and retail at $105.
One lens will feature the two quarters in 99.9% silver. The final quarter in the America the Beautiful Quarters Program series honors the Tuskegee Airmen National Historic Site in Alabama. The reverse design for the Tuskegee Airmen quarter dollar features a Tuskegee Airman pilot suiting up to join the fight during the Second World War. The Moton Field control tower is seen in the background along with two P-51 Mustangs over his head.
The second quarter featured will be the brand new General George Washington Crossing the Delaware Quarter as its reverse depicts George Washington commanding his troops across the Delaware River right before the Battle of Trenton. Its obverse will return to the profile depiction brought to life by designer John Flanagan as it originally appeared on the quarters produced from 1932-1998.
The second lens features the Native American $1 Coin that honors Native American military service on the reverse. The lens will also include the Kennedy half dollar and Roosevelt dime struck in 99.9% silver in addition to the Jefferson nickel and Lincoln penny.
Source: United States Mint