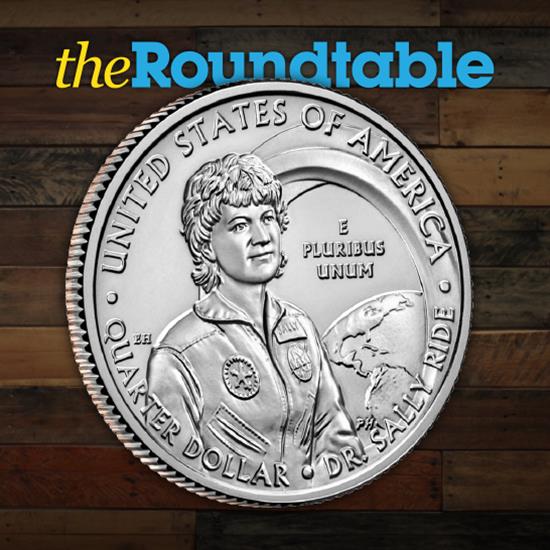 We are more than halfway through March and spring is officially here. As the United States Mint continues to make its way through the production schedule, next on the list is the second release of the American Women Quarters Program that just launched this year. On sale in two and three-roll sets in addition to 100-coin bags tomorrow beginning at 12pm EST, Dr. Sally Ride will be featured on the reverse.
Struck at the Mints at Philadelphia, Denver, and San Francisco, the design features the first American woman to go into space, Dr. Sally Ride. An athlete, physicist, inspirational leader, and science writer, Ride shattered the glass ceiling for women as her historic flight into space occurred aboard the space shuttle Challenger on June 18, 1983. This was just one of the many incredible things Ride did throughout her life as she began teaching at the University of California in San Diego after she left NASA and continued to help and educate young women and girls who wanted to study science and mathematics.
The reverse of the quarter dollar depicts Ride next to a window on a space shuttle. This depiction was inspired by her quote, "But when I wasn't working, I was usually at a window looking down at Earth." It was designed by United States Mint Artistic Infusion Program (AIP) designer Elana Hagler and sculpted by Mint Medallic artist Phebe Hemphill.
Source: United States Mint