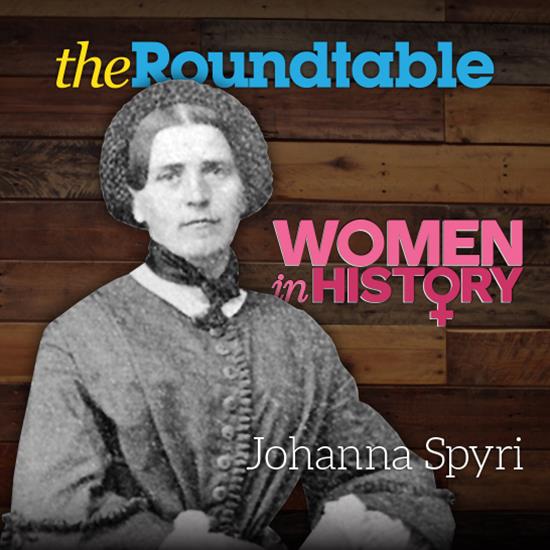 A famous author but a not so well-known author. How does one figure? With her stories more famous than her, it makes for a humble yet unreachable figure that graces the top 100 of the Greatest Women On Coins as compiled by Whitman Publishing and author Ron Guth. Let us take a closer look at the impact of her writing and how it reached the numismatic hobby.
#82 - Johanna Spyri
A Swiss author who wrote books for children, Johanna Spyri became famous for a specific work titled Heidi. The story is about a small orphan girl who brings joy to all those around her. Set in the Swiss Alps in Frankfurt, Germany, the story is said to be inspired by Johanna and where she lived as a girl. The story was written in two parts in 1880 and were combined together to create one book.
While her story became popular, little is known about Johanna in general. Preferring anonymity, it is difficult to describe her life outside of her works. Guth credits source material that comes from a childhood friend of Johanna, Anna Ulrich. She was born Johanna Louise Huesser in Hirzel, a small village south of Zurich, Switzerland, in June of 1827. At the age of 25, she married Bernhard Spyri and had one son. Her first story (A Note on Vrony's Grave) was published in 1870 when she was more than 40 years old.
Commemorating the 100th anniversary of Johanna's death, a special silver 20-franc piece was struck in Switzerland in 2001. Sylvia Goeschke was the artist that modeled the portrait of Johanna after one of her more famous portraits. However, the rendering of the portrait was considered crude and appeared almost unfinished as there were lines and crosshatching over her face, clothing, and hair. The reverse of the 20-franc piece appeared to have a facsimile of her handwriting. In addition, Switzerland also struck a gold 50-franc coin with an image of Heidi (from her story) running across a field alongside a goat. The reverse also featured a landscape that represented where Heidi grew up with her grandfather.
According to Guth, collecting difficulty for the Swiss 20-franc coin is inexpensive and easy to come by. The 50-franc gold coin featuring "Heidi" is more difficult because of its low mintage and more expensive because of its composition (contains almost a third of an ounce of pure gold).