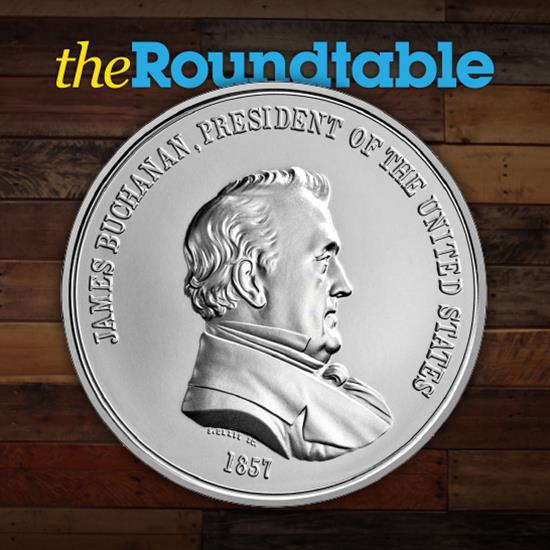 The Presidential Silver Medal program is ready to release its next in the series and its first in 2023. Available on February 13th at 12pm EST from the United States Mint, the silver medal will depict the 15th President of the United States, James Buchanan.
Struck in 99.9% fine silver, the one Troy ounce medal features the bust of James Buchanan with the inscriptions "James Buchanan," "PRESIDENT OF THE UNITED STATES," and "1857." The reverse depicts a farmer conversing with an Indian Chief with an American flag in the background and a plow. "LABOR," "VIRTUE," and "HONOR" can also be seen inscribed at the top of the design.
Introduced in 2018, the United States Mint created the Presidential Silver Medal program to showcase a portrait of our past Presidents on the obverse. The series aims to celebrate America and its rich history.
Source: United States Mint