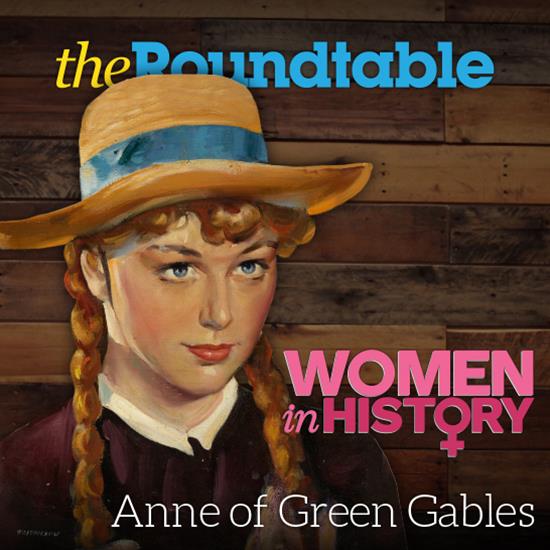 We have talked about real women like first ladies, actresses, and queens, mythological women from ancient cultures, and even women as portrayed in art in this blog series. While covering Whitman Publishing's 100 Greatest Women On Coins, we talk and learn about many different female figures throughout our world. We have not yet, however, talked about a character created from a book that became larger than life and engrained in culture such as this next woman we will cover from this series. Along with author Ron Guth, let us take a closer look at where she got her start and the author that created her.
#59 – Anne of Green Gables
Written in 1908 by author L.M. (Lucy Maud) Montgomery, Anne of Green Gables was a book that ended up selling more than 50 million copies by the time it celebrated its centennial anniversary in 2008. The popularity of the book is attributed to Montgomery's writing style and the character of Anne demonstrating a "feisty character and indomitable spirit." It is centered around Anne Shirley, an 11-year-old orphan who is sent to the Cuthberts, an elderly brother and sister. They own a farm---Green Gables---in Prince Edwards Island, Canada. Anne lost her parents at a young age and spent fourth months in an orphanage before being sent to the Cuthberts.
Many believe the appeal of the books is that despite Anne's suffering from years of neglect, poverty, and lack of love, she was able to maintain her optimistic attitude and saw the good in everything with her imagination being one of her stronger characteristics. While a boy was sent for to help on the farm at Green Gables, the Cuthberts were surprised when Anne showed up. However, their surprise turned to affection as Anne won them over with her personality. The story then continues on to follow Anne through adventures and misadventures while living at Green Gables. With lessons to learn, the end of the book looks at Anne as a young adult facing the future.
L.M. Montgomery would go on to write seven sequels to Anne of Green Gables. In addition, she wrote other novels and essays, poems, and short stories. In 2008, Penguin Books asked author Budge Wilson to write Before Green Gables with the intent of explaining Anne's life before heading to the Cuthberts.
With the popularity of the book and the love of Anne's character, a 25 cent coin was issued by Canada in 2008 to commemorate the 100th anniversary of Anne of Green Gables. The coin features a colorized portrait of Anne with her signature red pigtails and white frock holding a bouquet of yellow flowers.
As far as collecting difficulty of this coin, author Ron Guth says it is inexpensive and easy to come by.