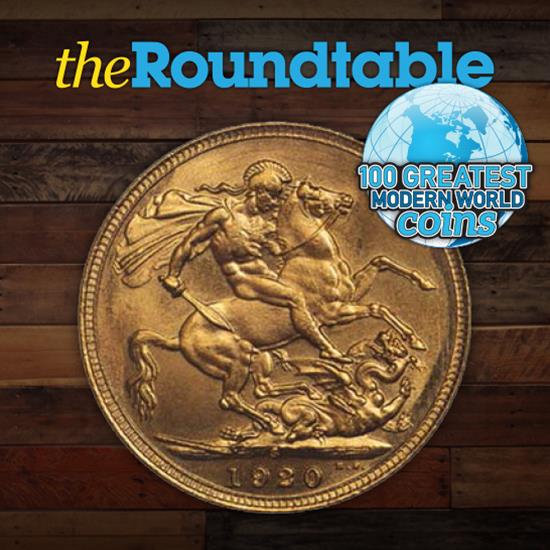 The effects of war can torment a country for years, sometimes even decades or more. It is no surprise that economics and finance can take the biggest hit (metaphorically speaking, of course) and last longer than any physical damage. Keeping this in mind, a series of events featuring the Royal Mint and their Australian branch occurred that created an extremely rare gold coin that never was supposed to be. With help from authors Charles Morgan and Hubert Walker, we will take a closer look at the top five pick that became the "rarest of all sovereign issues."
#4 – Australia 1920 Sydney Gold Sovereign
After World War I, gold became too expensive, resulting in the Royal Mint's suspension of production of gold sovereign coins. At the time, there were three operating branch mints in Australia, including Sydney. While the Royal Mint suspended production of the gold coins, the branch mint in Sydney had already struck a handful of coins before they were informed. This introduced the rarest of sovereign issues: the 1920-S.
Responsible for the strike of just four of the gold coins was local politician Jacob Garrard, according to Australian numismatic researcher, Barrie Winsor. Garrard placed a personal order with the mint to present to his family on their 50th anniversary. Currently, one of the four is part of the Royal Australian Mint Collection in Canberra and the other three are in private hands.
The reverse of the gold sovereign coin is iconic as it utilizes Benedetto Pistrucci's St. George and the Dragon design that first appeared in 1817 in honor of the patron saint of England, St. George. The obverse features a portrait of King George V that was created by Australian medalist and sculptor Sir Edgar Bertram King George.