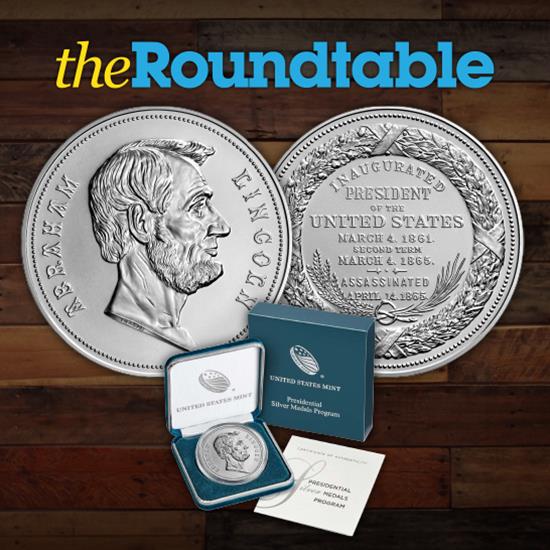 Perhaps one of the most famous United States presidents is up next for the United States Mint's Presidential Silver Medal Program: Abraham Lincoln. The medal will be available today beginning at 12pm EST.
Struck in .999 fine silver, a portrait of the 16th President of the United States will be featured on the obverse of the medal with the inscription "ABRAHAM LINCOLN" on either side of him along the border. The reverse features a wreath of oak and laurel along the outside with the inscription "INAUGURATED PRESIDENT OF THE UNITED STATES MARCH 4, 1861. SECOND TERM MARCH 4, 1865. ASSASINATED APRIL 14, 1865." in the center. The wreath featured beneath the inscription has pine and cedar circled by a serpent with its tail in its mouth. This is said to be an Egyptian symbol of eternity and immortality.
The one Troy ounce silver medal has a matte finish and will be available for $75.00. It comes with Original Government Packaging accompanied by a Certificate of Authenticity.
Source: United States Mint