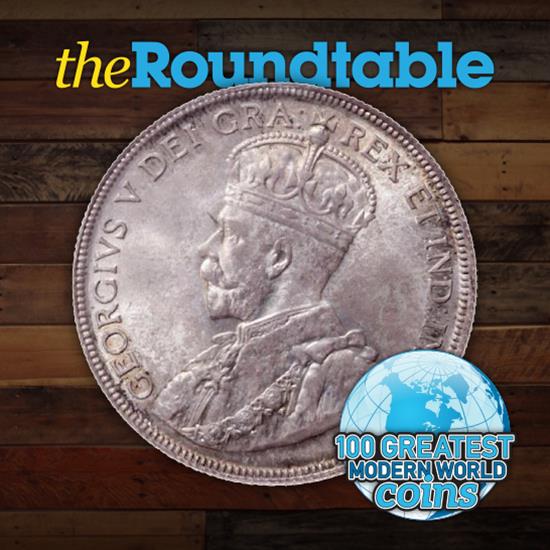 In our last blog covering Whitman Publishing's 100 Greatest Modern World Coins, we talked Canadian gold. In this entry, we will cover another great coin from our neighbor up North. With guidance from authors Charles Morgan and Hubert Walker, let us go back to the early 1920s to a denomination that was lost to the Great Canadian Coin Melt.
#17 – Canada 1921 50 Cents
Throughout its life, the Canadian 50 Cents denomination hit peaks and valleys as far as demand was concerned as its production spanned the first two decades of the 1920s. In 1920, 584,429 coins were struck with the 50-cent denomination, but in the next year, only 206,398 coins were struck. With demand and production down, there were no new coins struck between 1922 and 1928. However, without demand being an issue, the Royal Mint would release its stockpile of the Canadian half dollar into circulation. According to the Charlton Catalogue, about 28,000 coins were released. While the 1921 dated coin became a rarity of sorts due to its much lower mintage, it was also assumed that of that 28,000, most were more than likely dated 1920.
In a turn of events, 1929 saw a demand for the 50-cent denomination. Left with the choice to release more of their stockpile of coins from the beginning of the decade or strike new, they chose the latter. The reason being, they did not want the public to be confused with their brand-new look and an older date. In the end, over 480,000 coins were melted, including most of the mintage of the rarer 1921-dated.
Only 24 examples of the 1921 Canadian half dollar have been certified by PCGS, one of which has earned the MS67 grade. That example brought a record price of CA$300,000 nearly 20 years ago. Another example certified just a grade below we sold at a January 2010 Heritage auction for $218,500.